We design, manufacture and implement contactless electronic components and systems.
Discover the SES developed, UHF sensor tags series.
Temperature Sensor Tag. Wirelessly monitors temperature
Temperature & Humidity Sensor Tag. Monitors temperature & humidity.
Temperature & Pressure Sensor Tag. Tracks temperature & pressure.
Strain Sensor Tag. Measures strain & deformation. The future of temperature sensing.
SES launches RAIN UHF RFID temperature sensors for industrial applications. Join the IoT revolution with the SES Sensor Tag System.
The wire antenna and encapsulated super small module (2mm x 2mm x 1.5mm) makes the UMTX sensor ideal for embedding in rubber and flexible substrates.
Extreme environment connectivity.
WIRETX with RFID sensor electronics combined with woven or rugged antennas. From asset management of materials for the harshest of environments, to security, tracking and management of workwear and laundry. Limitless applications enabling consumers to connect products via mobile app directly to the manufacturer. WIRETX is both waterproof and durable, and the minimal dimensions allow the product to be woven into the hem on something as light as a t-shirt where it is virtually undetectable. 'Connecting technology' to provide a wealth of data.
Vulcanised, in-tire technology.
Our patented WIRETX RFID tag technology combines a thin, flexible, wire antenna with RFID, electronics and sensors in a very small footprint device. Particularly suited to extremely harsh environments, its patented construction allows it to be vulcanized within automotive tires as part of the manufacturing process.
WIRETX provides connectivity to track, identify and authenticate automotive tires and other rubber components.
Durable, water resistant, rugged transponders.
ZEUSTX is an innovative range of SES RFID transponders that covers a wide array of applications such as, industrial automation, laundry, manufacturing, identification of building materials and many more. 
HF & HF+UHF band hard tags.
Characterised by durability, water resistance and ruggedness, ZEUSTX offers a variety of compact, hard tag product sizes in the HF and HF + UHF bands. Available in an array of standard or customised form factors, ZEUSTX tags are designed for harsh and demanding conditions.
Energy harvesting, LED light status system.
We produce a card inlay that indicates the status of a transaction or an operation. The card incorporates a variable number of LED's that illuminate according to the pre-programming of the application. With a thickness of just 300 microns, the module can replace the 'standard' inlay between the outer layers of a credit card, entry card or rewards card without increasing the thickness. The LEDs are not visible when unlit.
The product incorporates three of our specialist technologies – patented Thin and Flat (TIN) Inlay, Energy Harvesting and flexible SES Module. The 300 micron-thin inlay surface is extremely flat. The energy for the LED's is harvested from the card reader itself eliminating the need for a power supply.
Smart wearables are connected devices that are worn by a user for applications such as fitness and location tracking, access control, communication and contactless payments. These are available in several forms – watches, wristbands, rings, smart clothing, etc.
200 Micron, thin & flat inlay.
UM200 is our patented ultra-thin and ultra-flat inlay that can be incorporated into products which require extremely high performance. Rugged antennas and standard chips that do not add to the thickness of the product nor impede the surface for high quality printing.
Ultra-thin inlays for card applications.
We offer durable, high-performance inlays down to a thickness of 200 microns. UM200 is ideally suited for products that require a perfectly flat printing surface, e.g. ticketing, credit and access cards, casino playing cards.
Human Hair 150-200 microns

SES Inlay 200 microns
Printed Smart Cards and packaged devices with integrated fingerprint sensors. Patented production methods to integrate RFID, NFC, digital displays, buzzers, LED's and Bluetooth connectivity.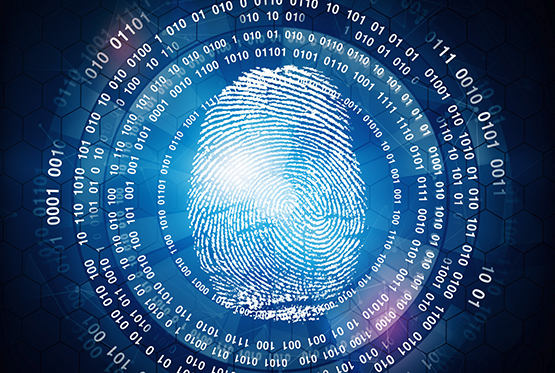 Maximum security in thin and flat packaging with extended range and a multitude of connection possibilities. Fingerprints are unique to every individual, consistent across a lifetime. These factors make fingerprint identification a highly secure biometric for identifying a person.
In partnership with AU Optronics Corporation (AUO), we have developed a flexible RFID chip and a patented method to print eco-friendly HF antennas directly onto the chip and paper eliminating the plastic content of the substrate. Applications include Smart packaging and thin paper trading cards.
End to end consumer RFID connectivity.
FLEX-INLAYTX combines printed electronics with a flexible RFID chip and minimal plastic content to keep consumers informed and connected. 
Smart packaging provides supply chain management of goods and assets from 'point of manufacture' to beyond 'point of sale'. A smart package enhances the ownership experience by allowing consumers to connect their product directly to the manufacturer via a mobile app.
Interested in our technology?
We have acquired more global patents and have grown as 4 business units, mobility, security, connected devices/IoT, and assets management.
Patented vulcanizable UHF RFID and sensors.
Waterproof, durable and rugged electronic connectivity.
Biometric security with fingerprint sensors, battery and battery-less.
E-paper displays, Bluetooth and LEDs in a single package.
Injection and over-moulded packaging of sensitive electronics.
LF, HF and UHF RFID inlays, cards & tags.
Patented thin and flat inlays 200μm.
LED Inlays.
Energy harvesting antennas.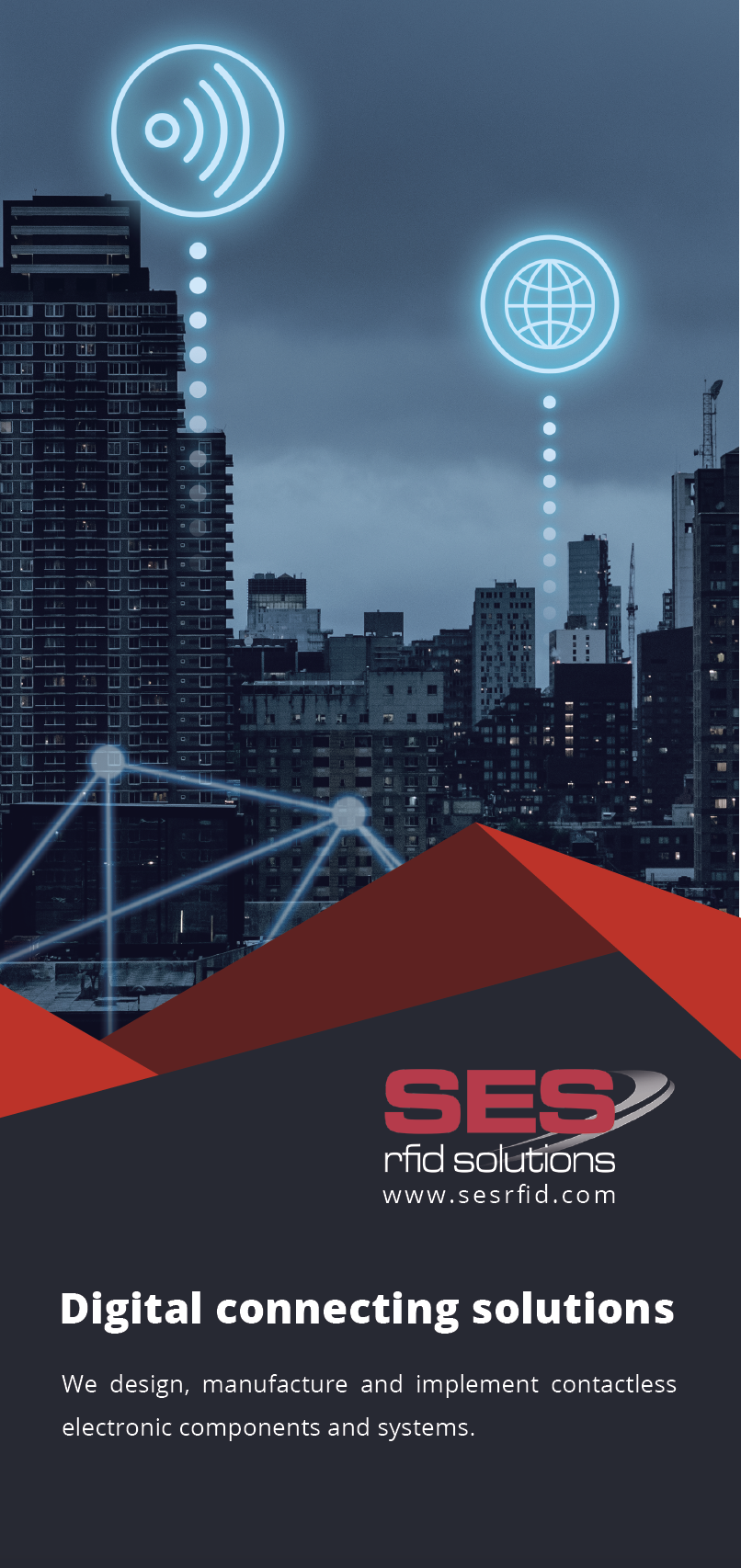 Copyright SES RFID GmbH 2022